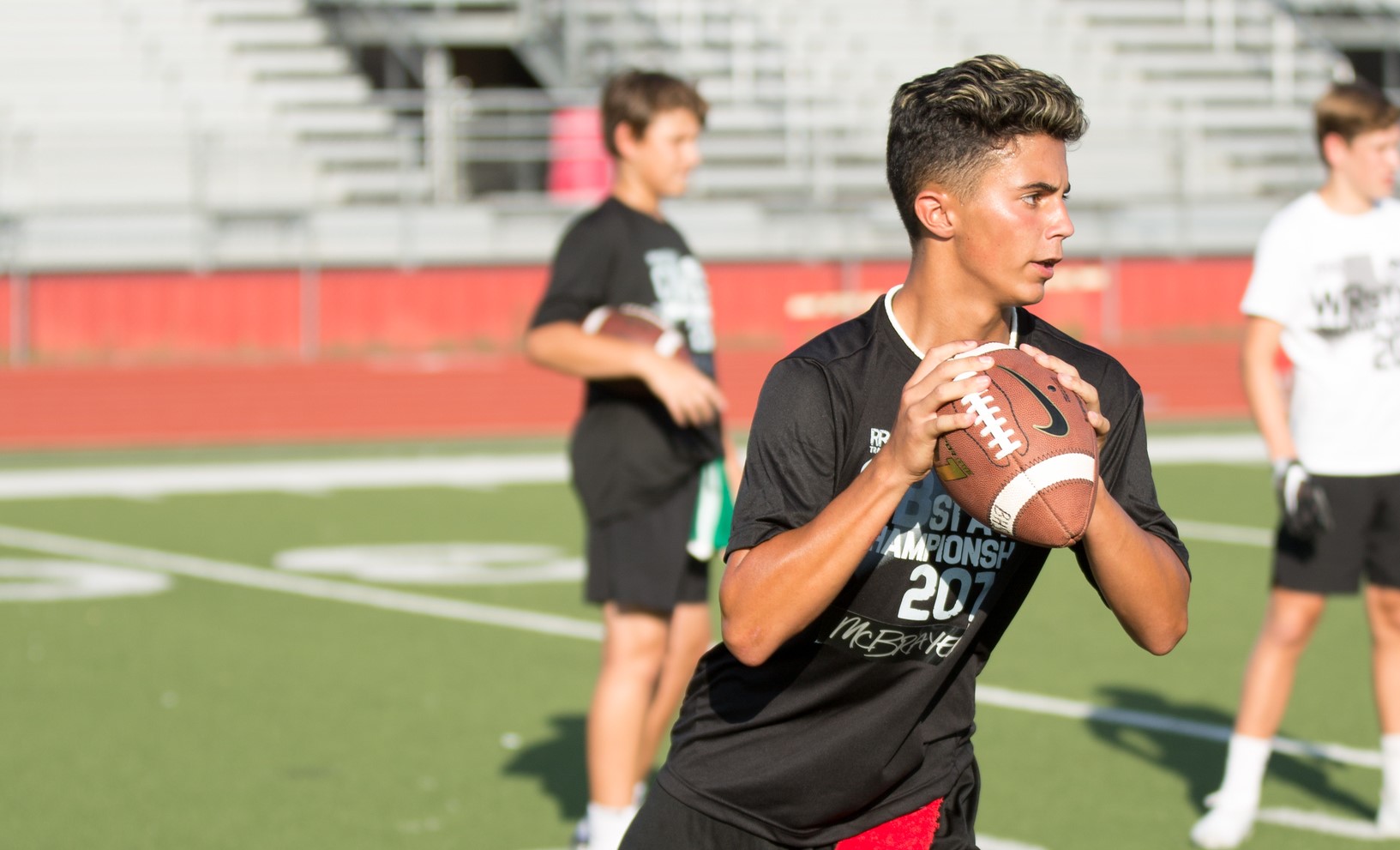 "I can do all things through CHRIST who gives me strength!" -Philippians 4:13                RRQB TRAINING est. 2009      817.343.412


"I can do all things through CHRIST who gives me strength!" -Philippians 4:13                RRQB TRAINING est. 2009      817.343.4912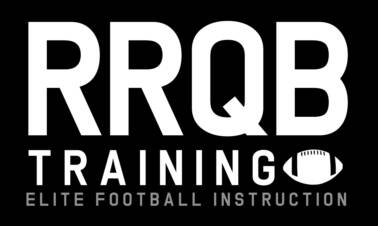 PRIVATE QB LESSONS

When it comes to training our quarterbacks through individual private quarterback lessons, our workouts are developed primarily on the overall skill level and experience of the athlete. RRQB TRAINING has worked with quarterbacks ranging from five years old to college age QB's, therefore age and experience are not issues in terms of training since all lessons will be structured in the best suitable way in order to meet the needs and goals of the individual athlete. Various methods of training are used to develop the quarterback in the following areas:

       QUARTERBACK FUNDAMENTALS

       ACCURACY 

       THROWING TECHNIQUE

       RELEASE ANGLE & VELOCITY

       FOOTWORK & POCKET PRESENCE

       DECISION MAKING ABILITY

       PHYSICAL SPEED & STRENGTH

       PSYCHOLOGICAL STRENGTH

For details regarding our Private QB Lessons, simply call or text us @ 817.343.4912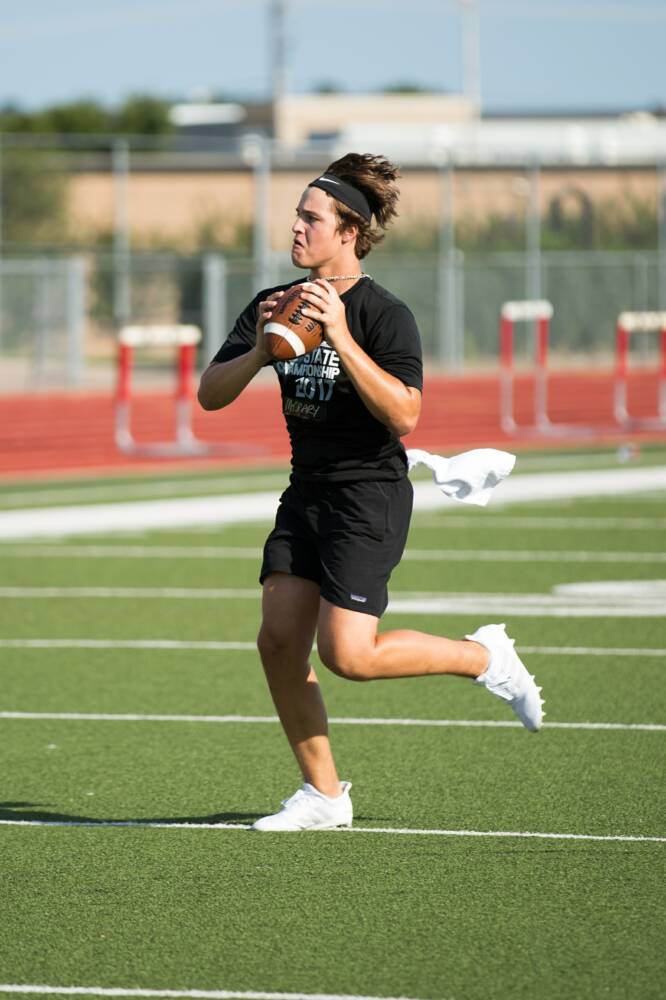 SMALL GROUP QB COMPETITIONS

For details regarding our small group QB training, simply call or text us @ 817.343.4912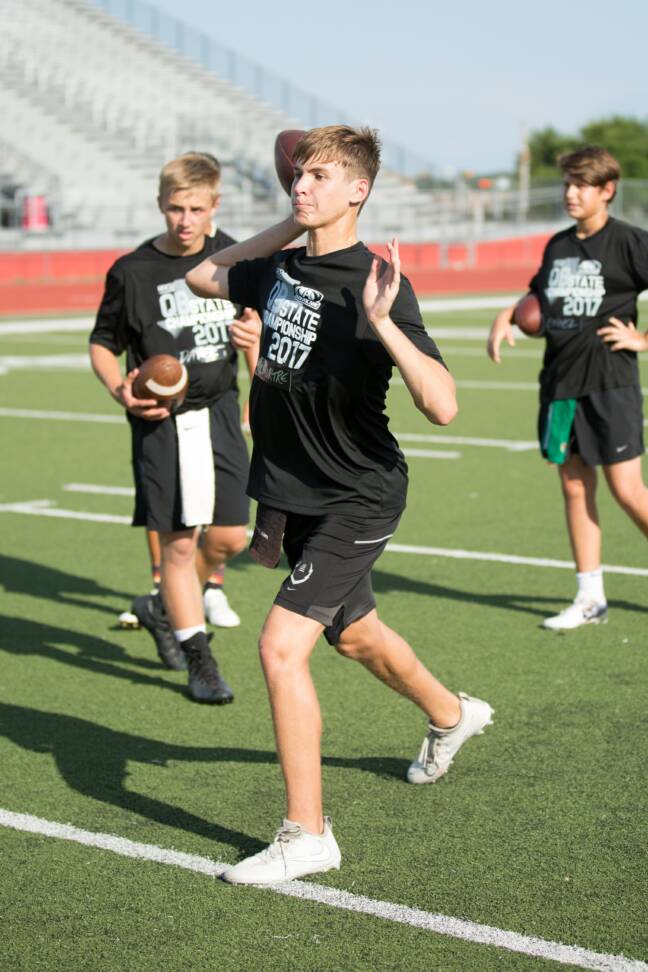 Our small group QB competitions are our most sought after form of QB training that we offer and it has produced some of our highest caliber high school and 

collegiate quarterbacks.   These high intensity QB competitions are held year round on Saturday afternoons in the DFW metroplex and all quarterbacks are placed in particular groups based grade and ability

level and are also able to move up and progress to higher level groups based on performance.  Our QB competitions place a high level of focus on not only the fundemental aspects of the quarterback position but also provides an intense competitive element due to the fact that everything is ranked and scored and there is a weekly winner as well.  By utilizing throwing nets, cones, bags, tires, poles, etc. we are able to make these competitions challenging and pressure packed! 

7 ON 7 TOURNAMENTS & LEAGUES

Over the past 6 years, it has been evident that our RRQB Training QB's who consistently compete in our 7 on 7 Tournaments & Leagues end up being the most productive QB's at the varsity and collegiate level. We truly believe that their consistent participation in our Select 7 on 7 Tournaments and Leagues make a huge impact on their performance.  As our QB's compete in our 7 on 7 Tournaments and Leagues, it allows us to closely monitor their ability to go through reads and make tight throws in pressure situations which allows us to better evaluate them so that we can structure their private lessons and competition sessions in a way that will directly target their specific needs.  

For more details regarding our Select 7 on 7 program visit 
RRQB7on7.net
or call or text us @ 817.343.4912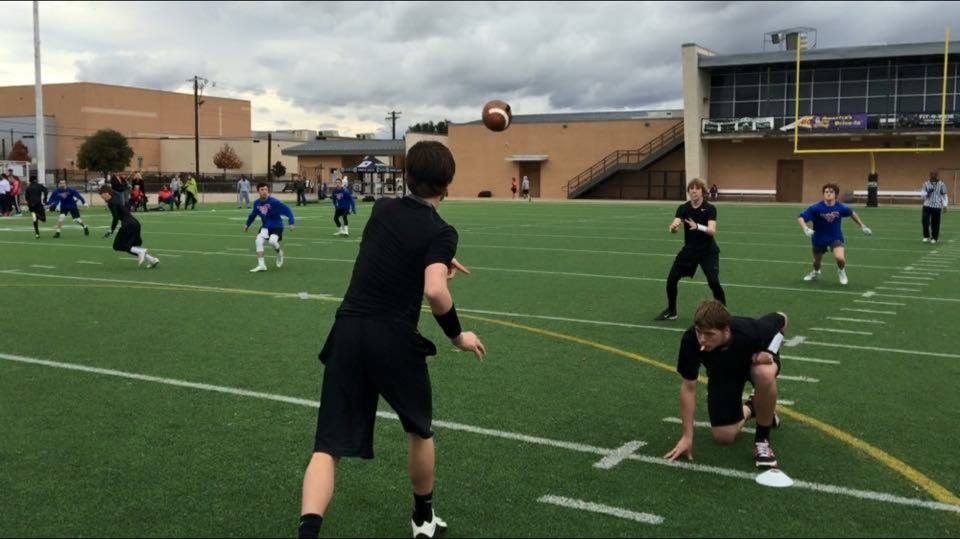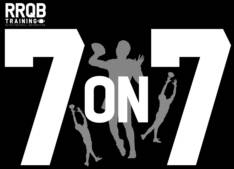 EXPLORE

about

photos

videos

store

inspiration

TESTIMONIALS

coaches

parents

players

TRAINING

private quarterback lessons

7 on 7 football leagues

passing camps & combines

speed & agility

nutrition plans

CONTACT US

cell phone

email

facebook

pay center

REGISTER

private training

camp & clinics

7 on 7 leagues & tournaments

speed & agility

STAFF

trainers

coaches

credentials